Our new semen freezing service has already produced some excellent results.
Like Embryo freezing there are many reasons to consider freezing semen from your colt or stallion.
Preserving bloodlines, insurance purposes, emotional health of the stallion that may be a competition stallion. Many people who breed a lovely colt and geld them before they show their true potential often kick themselves for not saving a few straws for the future….just in case.
We look at the process below and help you consider whether this is the right choice for you.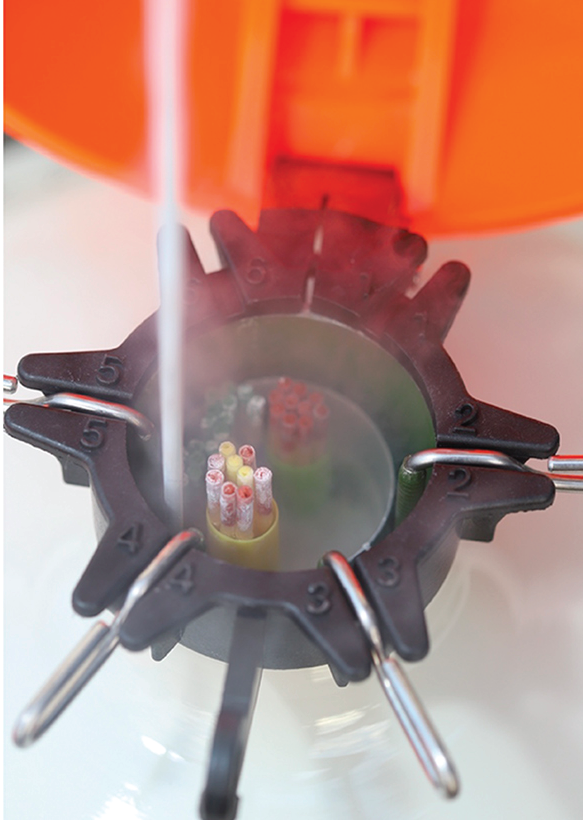 Advantages include:
There are no requirements to schedule shipments of semen to fit the mare's ovulation time; Mare management is often more closely monitored for ovulation to achieve a positive result.
There is no requirement for the stallion to be taken out of competition for breeding, or to have his competitive attitude possibly disrupted by being bred;
There is an "insurance factor" in case the stallion should become ill, die, or be unable for some other reason to fulfill live cover/cooled semen breeding commitments; Some stallion owners prefer to freeze semen as it is cheaper than insurance.
When the stallion is young and reproductively at his prime, the best semen can be taken and frozen, if the stallion goes on to do well in competition the semen can increase in value substantially and become a commodity worth owning.
As the processing of frozen semen usually requires the involvement of a business that specializes in that processing, there tends to better control over quality than is sometimes seen with cooled semen.
Semen freezing packages are available at excellent rates. All the semen we freeze is tested and reported on arrival and tested after freezing (post-thaw evaluation) it is also sent to an independent lad for testing to ensure you are kept informed our processes are correct. We are not in the business of storing semen which has low quality and we work to produce the best possible result for our stallion.
We have an opt-out clause for our stallion owners, this means if the semen proves to be of low motility after freezing then the stallion owner can choose to either keep the straws or opt-out of the freezing process and not incur the freezing fee.
Disadvantages include:
Not all stallions have semen that will freeze;
Mares require more intense estrus monitoring as frozen semen requires insemination within hours of ovulation;
Conception rates for artificial insemination with frozen equine semen are on average a little lower than those seen with fresh or cooled semen;
To freeze semen is not initially as cheap as to prepare cooled semen, although in the long run it can be much cheaper.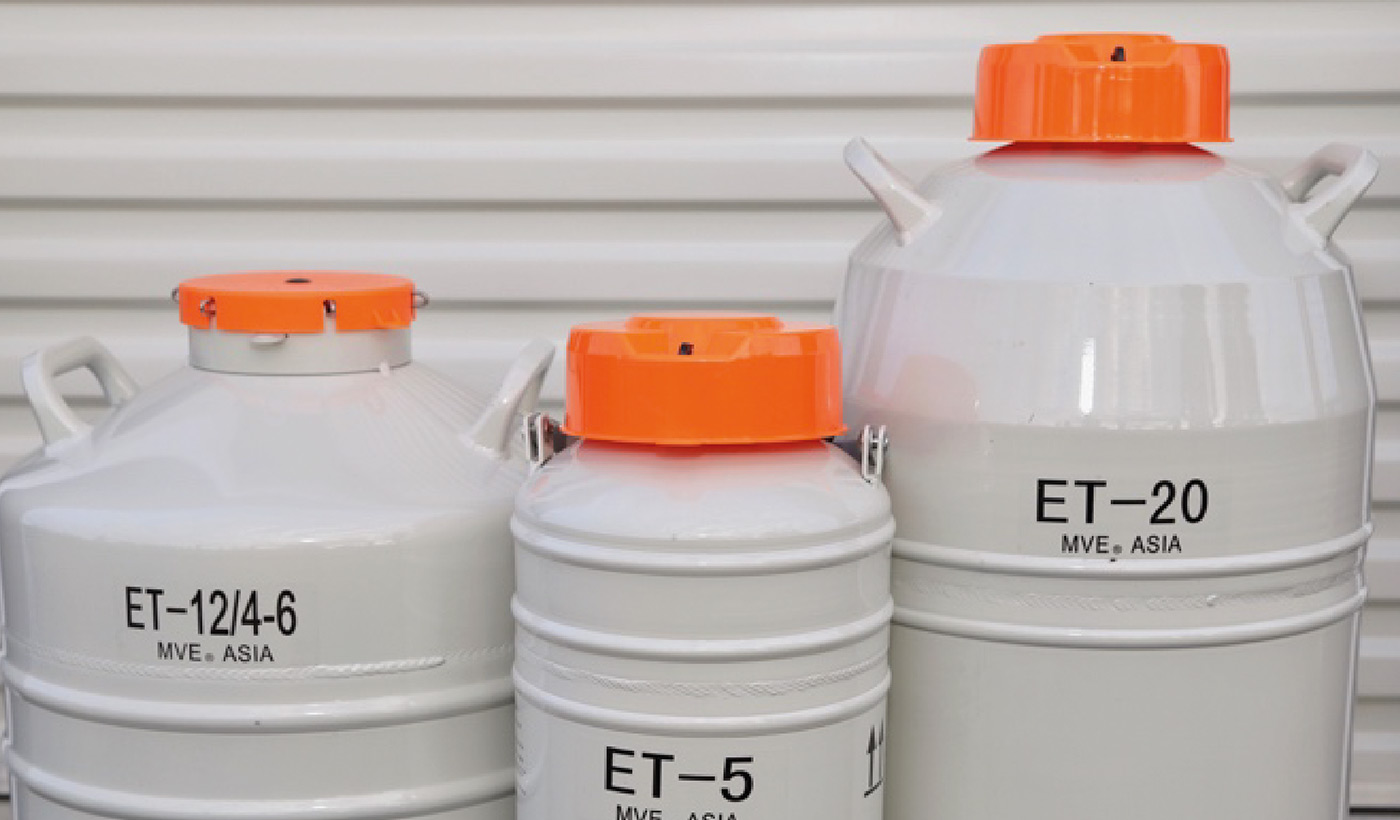 Semen is collected from the stallion in the same manner as collection for cooled transported semen use and is evaluated to establish total sperm numbers and motility levels
The semen is mixed with a centrifugation extender, and the majority of the seminal plasma is removed following centrifugation
The resulting sperm pellet is resuspended at a known concentration in a freezing extender, which contains a nutrient medium, cryopreservant and buffer.
This mixture of sperm and extender is loaded into straws that are lowered in temperature by being exposed to liquid nitrogen vapour for a set time period.
After the completion of that timed period, the straws are plunged into the liquid nitrogen, from which they are subsequently removed and placed in a suitable storage container.
What you need to know
We are very excited to have Lab technicians with extensive experience with semen on staff for the freezing season this year.
We are committed to our clients to produce quality Straws and at all times run a professional Freezing Lab.
All semen that comes to us for freezing will be tested on arrival for quality and then immediately frozen. We then send a sample/straw to an independent Lab for testing so our clients can be confident in our results.
This will give you a thorough report on your stallion semen.
If for some reason your stallion lacks the fertility to produce semen of a freezable quality you the client will be given the Option to "Opt out" of the freezing process removing the per straw cost. In this case only the Opt Out fee is applicable and the semen is destroyed.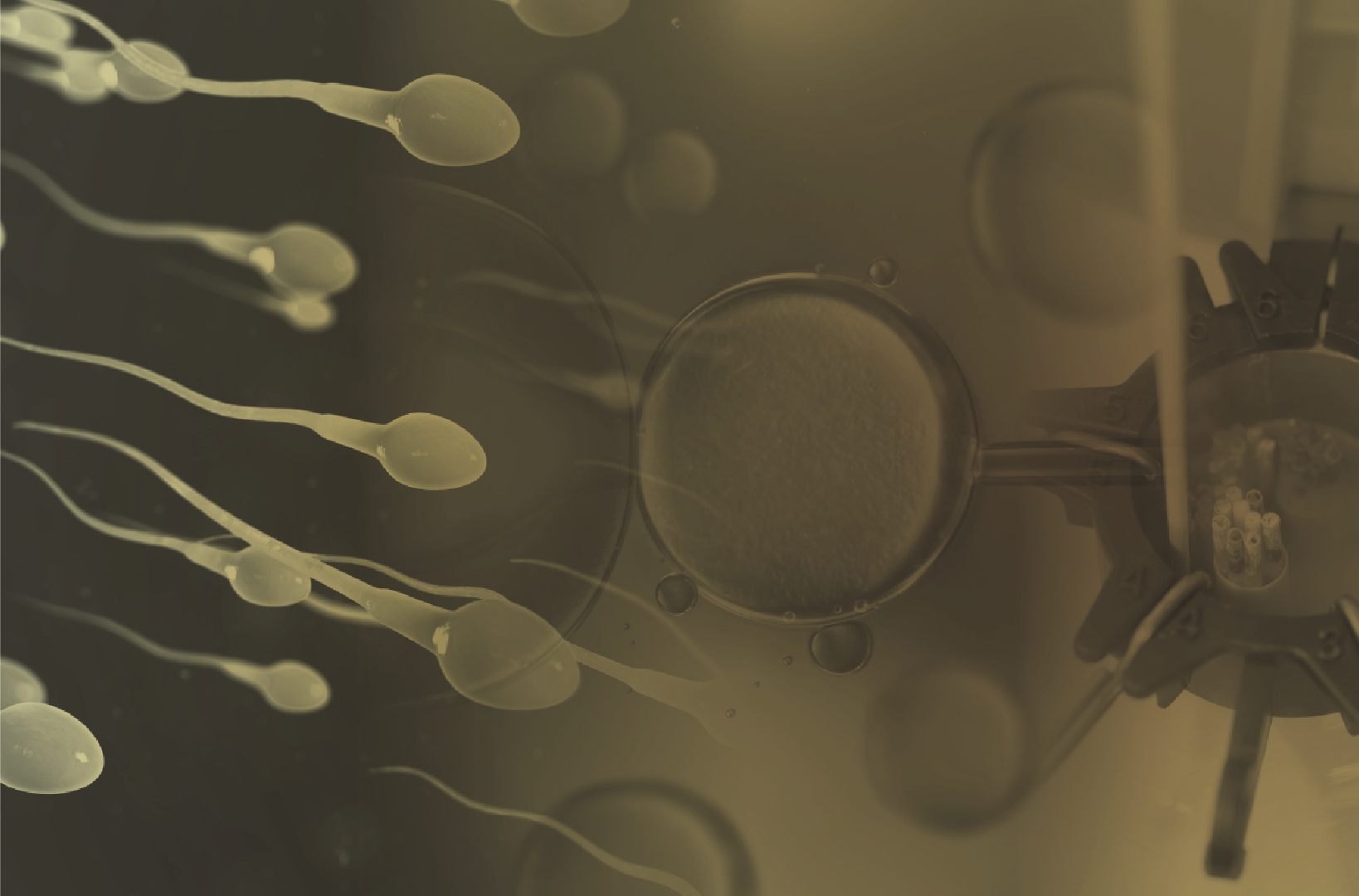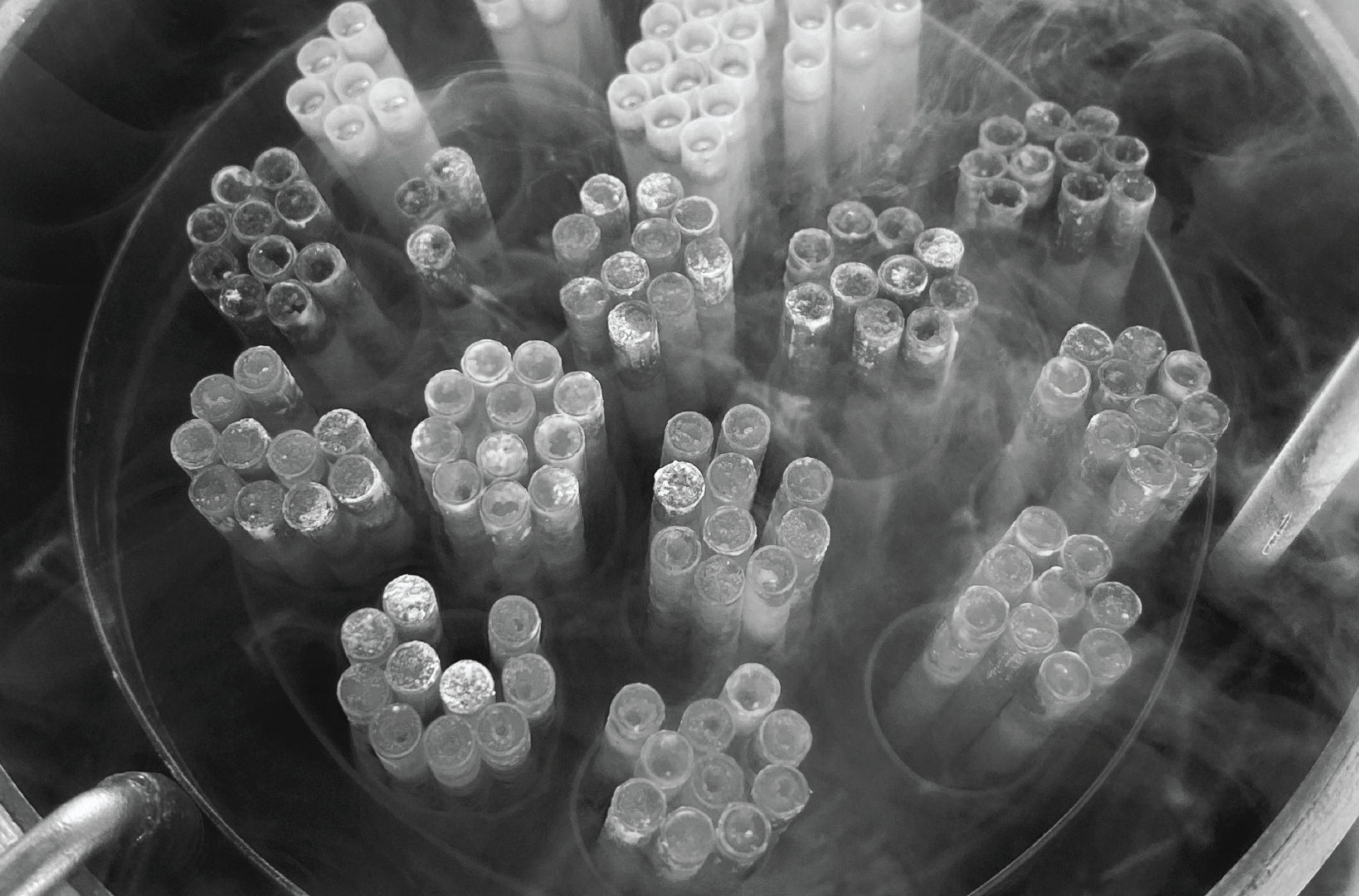 We can then look at ways to improve your stallion fertility.
We are not in the business of storing straws that have low or questionable quality.
This makes no sense financially or otherwise. So producing a quality product that will have the best chance at producing pregnancies and holding its value is of paramount importance to us.
If you wish to have your semen frozen by CryNZ and then stored at another facility this is a simple process of filling in the field to have it transferred after freezing t this facility.
We have competitive storage rates and our dispatch processes are the fastest and most cost effective, user friendly services you will find.
We can also receive semen from anywhere is NZ for freezing meaning you can collect it at home and ship it to us following our instructions for safely shipping it. We are also able to receive Testicles after castration for extraction of the epididymal semen for freezing.
If you have any questions give us a call or if you'd like to freeze semen with us fill out the form below.