Mobile Lab
Our freezing lab is now mobile! In July 2022 we announced the dates for our first Equine Semen freezing tour of NZ.
We have been getting requests from Stallion owners all over New Zealand for some time now asking us to come to their area and provide this service. So it has been two years in the development and now we are pleased to tell you we are Mobile!
We are planning to make the South Island trip an annual event while the North Island could be a more regular service. Our Lab is fully equipped to handle all the aspects of Equine Semen freezing and analysis and we are able to arrive onsite and process semen as it is collected. We are also equipped to process testes for freezing. We will liaise with your Veterinarian to receive the testes at the time of Castration and are able to extract and freeze the Epididymal semen. (Link to Epididymal Semen freezing page)
We are working with a number of collection facilities around the country also so if you are wanting to freeze semen but do not collect your Stallions yourself we can connect you with someone in your area to help you with this process. Sometimes
that might mean phantom training.
Or if you are just collecting your stallions at home this service now can take the stress out of transporting your Stallion to a freezing facility. What we are hearing is that many Stallions do not settle well at these facilities and with this method and that can sometimes have a detrimental effect on the quality of the semen.
So if you have been considering Semen freezing this is a perfect opportunity to put a little insurance in the bank for the future.
We are able to store semen also so once it is frozen the semen can either be stored at CryNZ or transferred by us to be delivered to a storage facility of your choice.
We have very competitive rates for long term storage and dispatch fees. We are also able to dispatch semen the day you request it and can have semen to most places in NZ within 24 hours.
This really helps to take the stress out of the breeding season. We are also able to ship semen from our excellent range of Stallions here at CryNZ. Check out the selection on the Stallions page, All this semen is currently in our tanks and ready to ship today.
We are working with Stallion owners who all have excellent deals for our Mare owners and breeders. They all have a commitment to getting quality foals on the ground so you will not see a contract from them which does not protect the mare  owner if for some reason the mare does not produce a live foal or a pregnancy.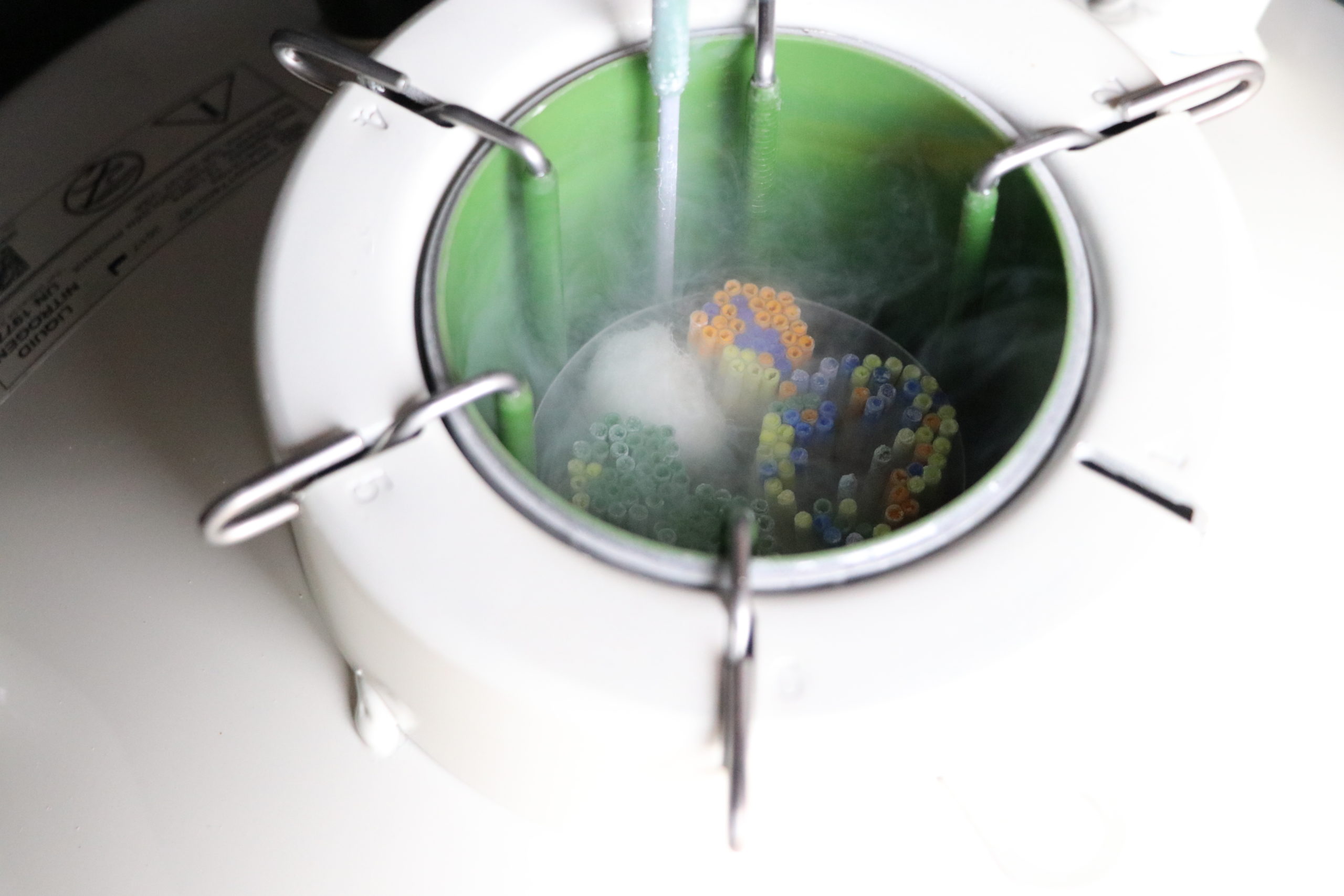 These Stallion owners stand by the quality of the Semen they have provided NZ breeders, the motility and concentration of this semen is more than adequate for achieving pregnancy, not all semen out there today can claim that. So it is important to ask what the quality is like and "it is good quality" is not an answer, ask for facts and figures. How many straws in a dose and why. 
Our Stallion owners have excellent deals such as Pay at foaling, Pay at pregnancy, where only the booking fee is required to release the semen and the service fee is not payable until the mare is 30 days pregnant with a fetal heartbeat. There are also sales where you can buy the straws outright and keep them yourself to use as you wish. So many great offers!
So if you book your semen early you can take advantage of the opportunity to have it transported with us when we head off on our tour each season. This will be a significant saving as most of the cost of shipping frozen semen is in the courier fees we are forced to pay and with fuel prices rising all the time there is no telling how this will effect our shipping prices each season. You can book your mare online so you can get involved in this great deal, so get in early.
All the booking forms are online, if you have any questions just let us know. We will be posting the itinerary of our tours so make sure you follow CryNZ on facebook to get all our updates!
Mobile Lab services include:
Semen analysis
Semen freezing
Epididymal Semen freezing
Semen shipping both fresh and frozen.Frozen semen storage